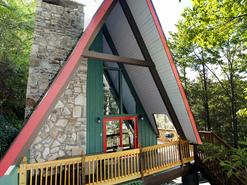 OberBaden is one of the original A-Frame Chalets that you imagine when thinking about your vacation in Gatlinburg and the Great Smoky Mountains. This three story, four bedroom chalet has just completed a total renovation inside and out and has all o...
Currently being viewed by 9 people.
Guests: 12
Bedrooms: 4
Bathrooms: 3
Pets Allowed
Starting from $260 / Night
View More Details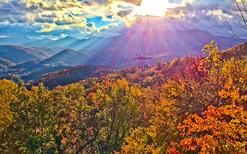 Incredible Smoky Mountain views! Watch the tram wiz by heading to Ober Gatlinburg! Located in Chalet Village on Ski Mountain with swimming pool and tennis court access in season. 4 BR's, 4 baths, 1King and 3Queen beds, Gas Fireplace, Hot Tub, a...
Currently being viewed by 8 people.
Guests: 8
Bedrooms: 4
Bathrooms: 4
Pets Not Allowed
Starting from $750 / Night
View More Details